With over 100 years of experience the industry, TENMAT is a leading manufacturer of advanced materials and components.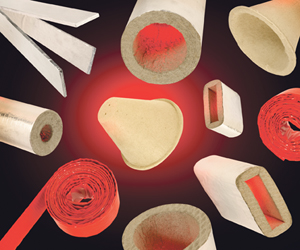 Through a commitment to technical excellence and heavy investment in ongoing research and development, the company has established a renowned range of high quality and innovative products.
Their extensive portfolio includes a variety of wear parts and bearings, engineering ceramics, high temperature resistant materials, hard metals, and passive fire protection solutions. TENMAT's main focus is on extending the performance of this advanced range and taking the company forward into totally new and exciting growth areas such as advanced passive fire protection materials and hard metals.
Through doing so, their aim is to become one of the world's leading companies in the manufacture and supply of differentiated high performance engineering materials and components. Building lasting customer relationships, offering outstanding service, providing unsurpassed quality and a commitment to excellence is what sets TENMAT aside from its competitors.
The multinational corporation has a strong presence in the United States of America, Canada, France, Sweden, Germany and Italy as well as a global network of vendors and distributors. Their headquarters based in Trafford Park Manchester UK is where the first composite engineering components were created at the turn of the twentieth century.
For more information, contact TENMAT on:
T +44 (0)161 872 2181
info@tenmat.com
www.tenmat.com