With over 100 years of experience in the sector, it is no surprise that TENMAT is considered a leading manufacturer of advanced materials and components.
Being successfully placed at the forefront of the industry for such a significant period of time has enabled its team to refine its knowledge and specialist expertise in the research and development of materials for demanding applications.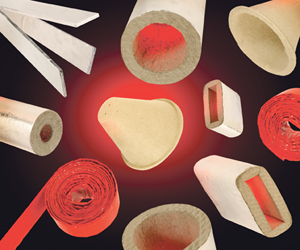 Alongside TENMAT's extensive range of passive fire protection solutions, the company also offers wear parts & bearings, engineering ceramics, high temperature resistant materials and passive fire protection solutions. These high quality components are the result of carefully conducted product testing and development procedures carried out at its R&D laboratories found at its base in Trafford Park, Manchester.
One of TENMAT's most successful product categories is the Fire Protection range; which includes various CE-marked parts such as the fire stopping solution for plastic ventilation ducting and Ventilated Cavity Fire Barriers for ventilated external wall systems.
The high specification and high performance components are used across a wide range of niche 'markets.' They are frequently used in critical applications where quality performance is essential – this includes within the construction, rail, naval and aerospace industries.
Its fully comprehensive services include the development of the initial concept and material selection to product testing and finished component delivery. These processes are further enhanced with the provision of continued support alongside a commitment to establishing solid professional relationships with all clients.
T +44 (0)161 872 2181
info@tenmat.com
www.tenmat.com